TOP NEWS
History of Warsaw:
During the seventh and eighth decades of the XXI century (data is inconclusive), Warsaw was overpopulated.
It was inhabited by crowds of immigrants, who were driven out of the countryside and smaller towns by dangerous species of insects. This was mainly the common mosquito, which became the carrier of the peracute encephalitis virus.
As we know, attempts at spraying insecticides had the opposite effect than intended: they caused new mutations to develop in the mosquitoes, but also in ticks, gadflys, and wasps. The swifts that fed on those insects mutated as well, leading to the first reports being recorded of these birds attacking humans.
The following snowball-rise in mutations among other mammal and reptile species prompted an exodus from small urban areas to large cities. Warsaw became unsustainable.

Dr. Pax on Psychosis Ludensis

Presentation of BWI financial results

Health: You should be taking nanobots with your vitamins and minerals.

Of Love and Death: Twisted & Perverted

Important: Leftist communities bring up the issue of BLB prices, which have stabilized around 500,000 credits.


TOP STORY TONIGHT
Ignacio Quesada, the famous American actor, has been murdered. The perpetrators left an infolia on the corpse that said, "Death to the rich!"
Blue Whales Interactive – sponsored content
Our world is ruled by its greats.
The terms are dictated by giants such as Novatronics, Way Dao, Mobillenium, or Pharma Nanolabs. But there is also room for smaller innovative businesses. One such business is Blue Whales Interactive. BWI only have a few popular games under their belt but seem to have a solid position due to their accomplishments in the field of AI and more. Many believe that Paradise Beach was designed to be a matchmaking game – and they couldn't be more wrong. Paradise Beach was the testing ground for AI. At one point, one of the company's analysts declared the BWI bots to be so perfect that they could serve as virtual partners.
That's how it all started. The heavenly landscapes of Paradise Beach were designed around the AI of BWI bots, not the other way around. The game's heart is its AI, not the idyllic setting. And the clients are very satisfied...
VIRTUALIUM
guide
Click on the name to see more!
Game Gallery
Screenshots From many Virtualias and Realium!

"Low City is inhabited by the poorest residents of Warsaw City. If you don't want to see poverty, don't look down."

"The dark side of megapolis" by Giotto Gianluigi

For 22nd Century Foodies - Where to eat in Low City?...

Brainfix - Is it actually safe to use it?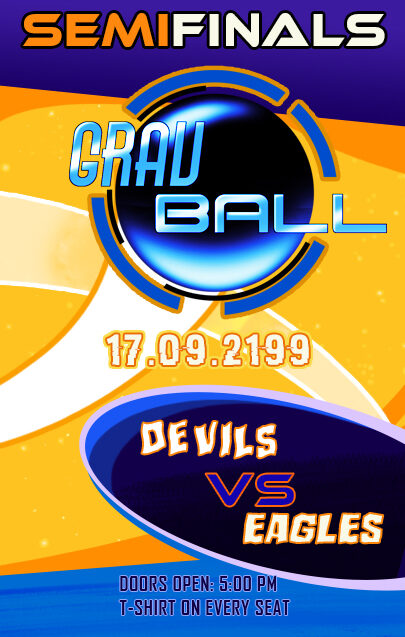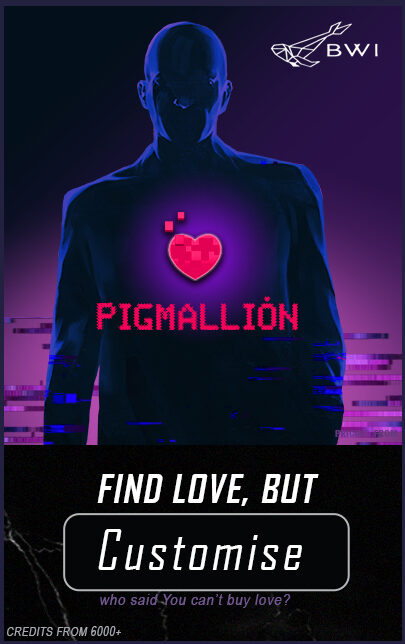 GAMEDECS WANTED!
You will hunt down the criminals of virtual worlds.
Rich, spoiled businesspeople, mothers who want a better life for their children, or corporations with plans to rewrite humanity. Are they acting alone, or are they mere puppets? What does a ``happy ending`` mean to you or to them?
Each decision you make shapes the game world and your character's personality.
SEPTEMBER 16th

AVAILABLE NOW
Harvest Time
Best game to feel like on the real farm.
At first glance, Harvest Time is an idyllic game that's perfect for people who want to relax after a long and industrious day. And it is – unless you approach it too seriously or take advantage of the game's mechanics to make money. People automatically respond to hierarchies, always trying to improve their standing, and game designers exploit this. You start grinding, without ever knowing why, and if there's any chance of earning real money, players will jump on it.
Twisted & Perverted
Twisted & Perverted – commercial
Erotophonophilia – deriving pleasure from killing your victim during a sexual act. Do you ever feel like an erotophonophiliac?
Look deep into your soul.
Normal people supposedly don't fantasize about killing others, especially in such a perverse way. If you're one of them, Twisted & Perverted is not a game for you. This is a world for people who aren't afraid of the dark side of their psyche. On the contrary, it's for people who call upon it, bathe in its juices, discover the monstrosities of their shadow, and enjoy them. And all in a completely safe environment!
Naturally, you won't really be killing anyone in our game, nor will you really be making love to anyone. But if you see it and feel it... who's to say what's real, right? Anyway, join us! Though please note that even though we offer plenty of sex and a lot of violence, the experience is pain free. We have too much pleasure to offer to be ruining anyone's fun!
Paradise Beach
Time to get relaxed!
You put on the suit, pop the gamepill, connect the nutrifluid, get on the couch, put on your helmet, and – whether you're in a luxury liner apartment or a crappy Mid City flat – something wonderful happens to you: you're standing on warm, clean sand, feel the blow of fresh wind on your face, surrounded by cheerful and beautiful young men and women. You want to dance, jump, run, love...
You want to live.
You're strolling along the seashore, a beautiful girl or guy (your choice) smiles at you, you start talking. You see aquals in the water, their sails in the colors of joy and leisure.
This place reminds you of what it means to enjoy living – the sex and passion that escape us in our everyday lives.
Come to Paradise Beach.
Make Paradise Beach your home.
Have children in the game.
Why go anywhere else, why go anywhere else, why go anywhere else...
Knights Code
The Clans Need you!
The Game of Knight's Code offers players a rich arsenal of machines designed for defense, assault, and utility. Among the most versatile of these machines are the Goryo combat golems, which are divided into M1, M2, and M3 categories, with higher the number equaling a better product. Goryo can be purchased from the game store, as well as gained by raiding another clan. The cost of a new Goryo M1 is 5,000 eurocredits. An M2 costs 7,000, while an M3 is 10,000 credits. Optional accessories and weapons are available for purchase for all models. Visit the Knight's Code Store to learn more!
Magic in Knight's Code
The magic system in KC is based on casting curses with artifacts. Artifacts can be obtained from TLE, raids, but not loot boxes, the use of which has been banned in MMOs with directive 7.13.221.
Once acquired, these artifacts are assigned to the player's IP which is, in turn, assigned to each cast curse. Free curses last for up to 6 hours. After that time, a fee is collected from the player's mana resources.
Breaking a curse requires an artifact with the caster's IP (in the example case – the Chronicler's Necklace).
Happy Hunting Grounds
The most dangerous world there is.
The world of HHG is illegal. Forests and swamps with lots of dangerous wildlife, often with no real counterparts. I had never seen it, access, as the rumor had it, was limited. No one knew who had created the game, but it was certain that participation was punishable by a high penalty - several years in prison. In this world, there were no sensory limits: you could freeze, burn, or be cut in half; every physical injury had a full sensory representation. In the famous Goodabads, players would feel a specific induced pain that they would become accustomed to over the years. In HHG, everything felt like real life.
That is, you could also really die. Of course, virtual death does not necessarily mean immediate death of the body, but as a rule there is shock, which if untreated leads to termination of vital functions within a few tens of minutes. This is the theory based on experiments with animals.